Lindell & Lavoie, LLP.
2420 Centre Village
431 South Seventh Street
Minneapolis, Minnesota 55415
Toll Free: 1.888.339.8811
Local: 612.339.8811
Fax: 612.349.6806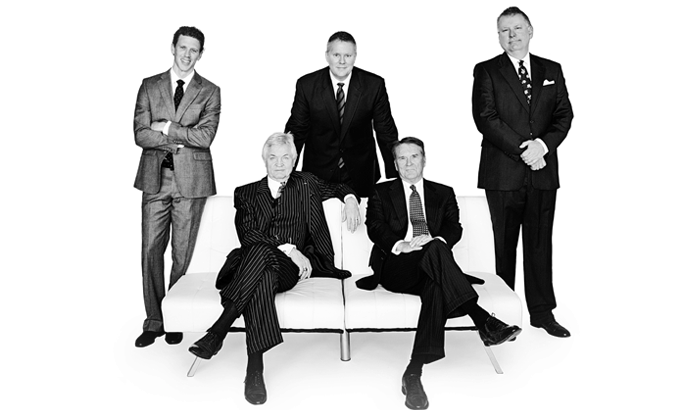 ATTORNEY
Areas of Practice
LINDELL & LAVOIE, LLP
Law Offices In Minneapolis And Milaca, Minnesota, And Webb Lake, Wisconsin
Together, partners James E. Lindell and James A. Lavoie offer over 70 years of legal experience representing thousands of clients. As seasoned attorneys and certified trial lawyers, they can guide you through the often intimidating civil justice system. Whether in mediation, arbitration or trial, Jim Lindell and Jim Lavoie have a reputation for vigorously, thoroughly and professionally representing their clients and fighting for their interests.
Both of our senior partners possess the combination of legal expertise, track record of success, recognition by other lawyers and friendly, plain-spoken manner that has consistently earned them the honor of being named "Super Lawyers" by the Minnesota Journal of Law & Politics and Mpls/St Paul magazine.
They have passed on the very same values and skills to their associate attorneys, who all continue to offer the same excellent professional services. Ben Lavoie and Grim Howland have been practicing injury law for over 10 years each, and have both repeatedly been honored by Minnesota Journal of Law & Politics as "Rising Stars" within the profession. Our practice is also aided by the services of an elite investigator.
Accomplished Trial Attorneys
Our law firm has a proven record of success obtaining results for clients, including several notable personal injury verdicts and settlements in Minnesota.
Trial experience makes a difference. If the insurance company for the at-fault party knows that your lawyers are looking for a quick settlement and are not willing to go to trial, they have little incentive to offer you a fair settlement. Our opponents know us and know that we prepare every case for the possibility of trial. This is one reason we have had such success helping our clients obtain the financial relief they need and deserve.
Meet Our Attorneys
If you would like to learn more about our attorneys, please follow the links provided below.
Contact Our Law Offices Today
If you or someone close to you has suffered a personal injury in Minnesota or Wisconsin, our lawyers are here for you. Contact us online or by telephone at 612-339-8811 or toll free at 888-339-8811 to arrange a free initial consultation with an experienced personal injury and workers' compensation lawyer.
Lindell & Lavoie, LLP
2420 Centre Village
431 South Seventh Street
Minneapolis, MN 55415-1801
Toll Free: 888-339-8811
Phone: 612-339-8811
Fax: 612-349-6806